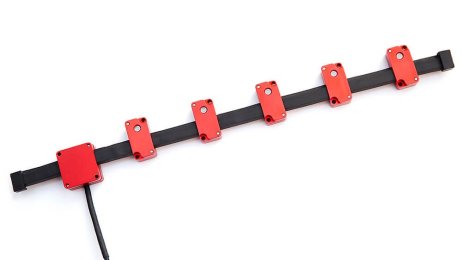 MB-Flex
The Texense MB-Flex is a new fully customizable, multi-head IR tyre temp sensor.
Descrizione
After the success of the Texense IRN-RC flexible strip sensor, Texys have produced a new fully customizable, multi-head sensor, the Texense MB-Flex.
Based on the same principal as the IRN-RC, you can now fully adjust the position of each sensor and also the number. This gives users the freedom to tailor the sensor for specific applications and confined space instillations. Perfect for closed wheel cars such as WEC, WRC, GT3 and motorcycles. Furthermore, its flexibility allows measurement of the surface and bead temperature at the same time.
For more information, please download the specification sheet or contact one of our team to discuss your requirements.